Albert the Alien Volume 3 Launch Party
on
October 27, 2017
at
11:04 am

On Sept 29, I started ripping into boxes of books and prepping for the launch party at Aw Yeah Comics in Skokie, IL (taking place the next day from 12-2pm). After several hours of ripping into packaging, cutting through tape, and blu-ray special features keeping me company in the background, I finally had the books ready. And also, some raw fingers… 😛
Set up was quick, and we had a nice table in front so the kids could see us work and also so they could get drawing. Plus, we did a workshop around 12:30pm, where the kids got to help us design some alien characters of our own.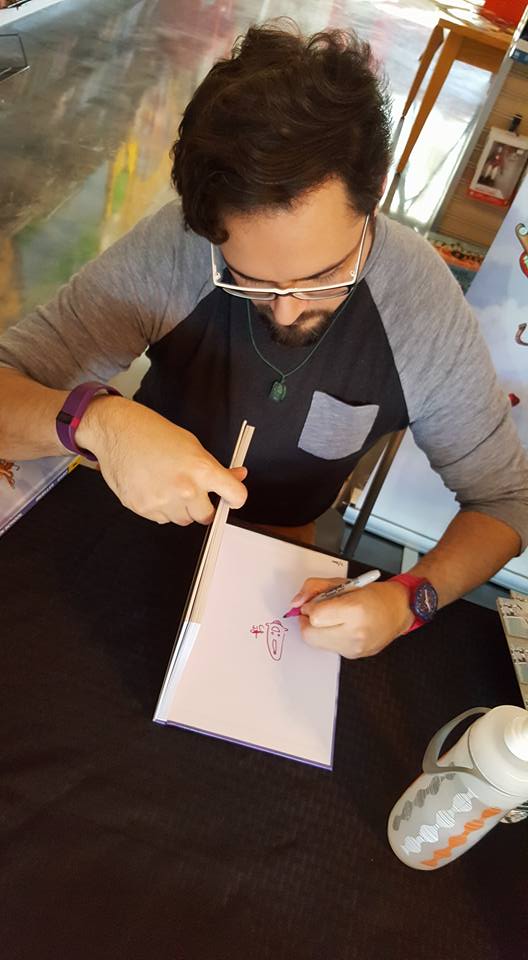 Never a slacker, Gabe got straight to work on signing and sketching in books for the Kickstarter, and for the launch party. We had hundreds to sign, and he breezed through them with finesse.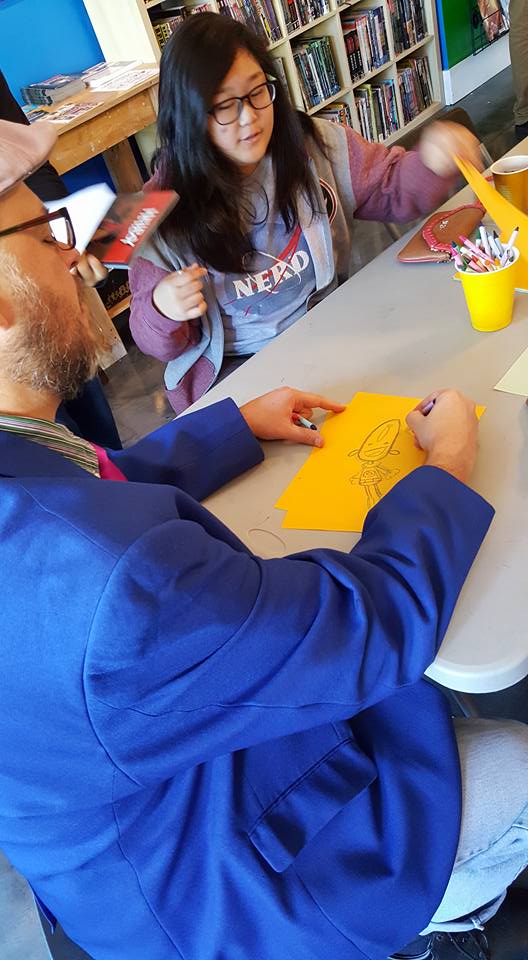 Art Baltazar, owner of Aw Yeah Comics Skokie, and all around awesome and amazing guy, came in to support the launch party and hang out with the kids. He drew some of his characters (Action Cat, Adventure Bug, Tiny Titans, etc) and also took a stab at drawing our character – Albert the Alien!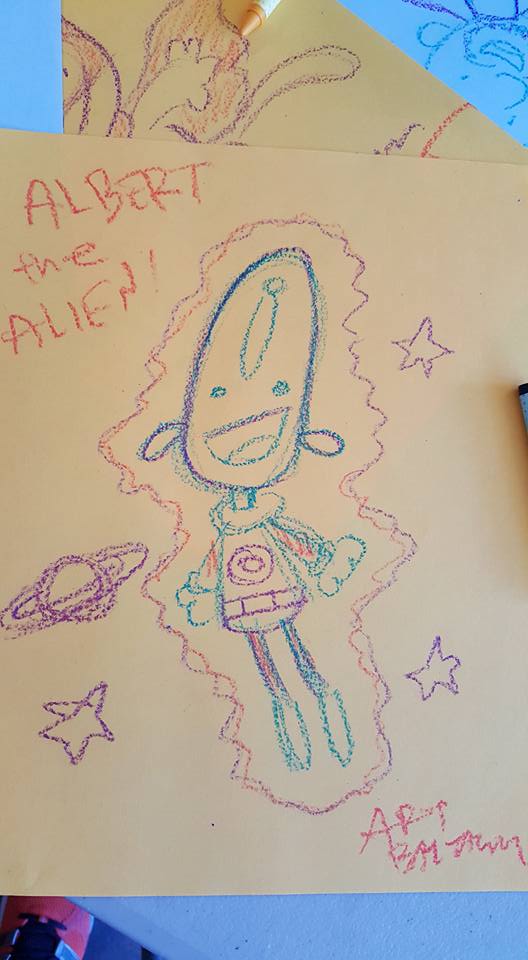 Original Art Baltazar drawing of Albert the Alien? Yeah, this is getting framed and put on my wall. 😛

Art is such a nice guy, he even drew portraits of Gabe and I while we gave our workshop. We designed about 4-7 different aliens in the 30 minute workshop, and then let the kids go draw their own aliens.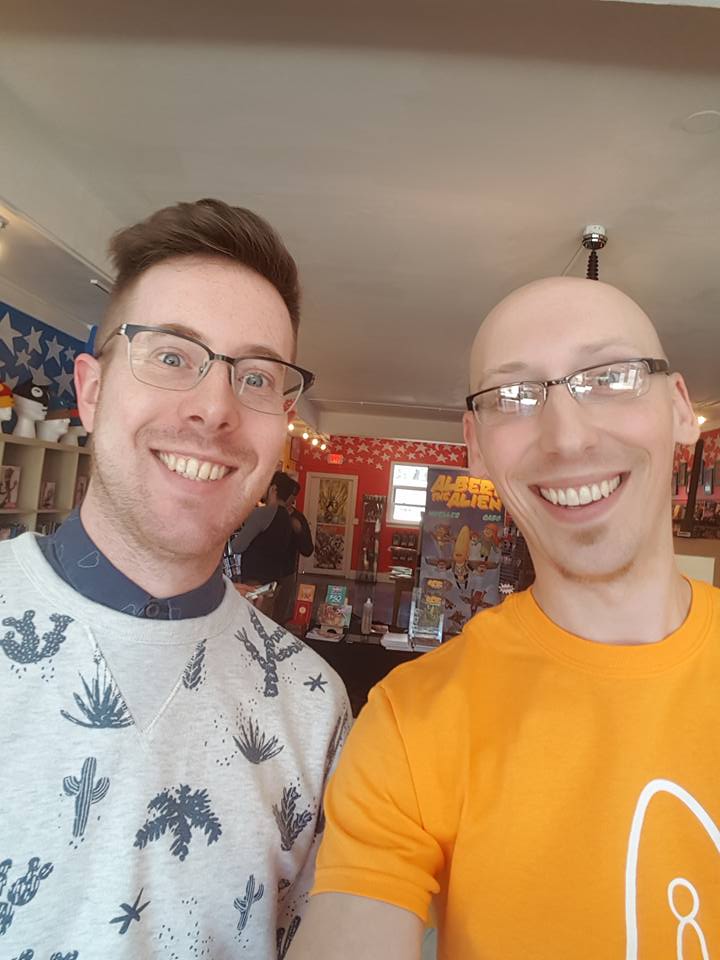 One of our contributors to the book, Jacob Halton, also showed up to sign some copies and hang out. A good time was had by all!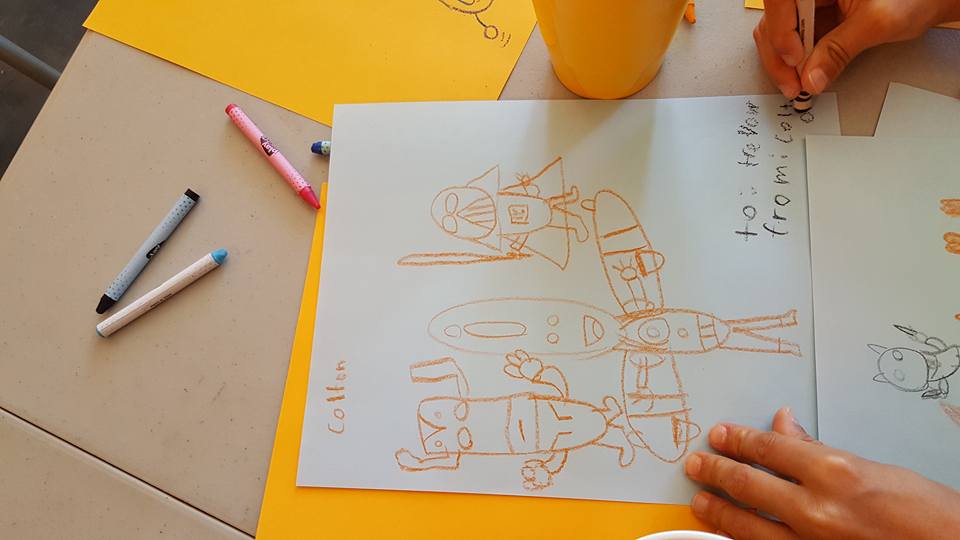 Some folks traveled all the way down from Wisconsin (and some up from Indiana). These kids were so excited for the launch party, and once they saw paper and crayons they started drawing tons of pictures of Albert.
Here's a shot of Albert hanging out with some of his space buddies – Galactus and Darth Vader!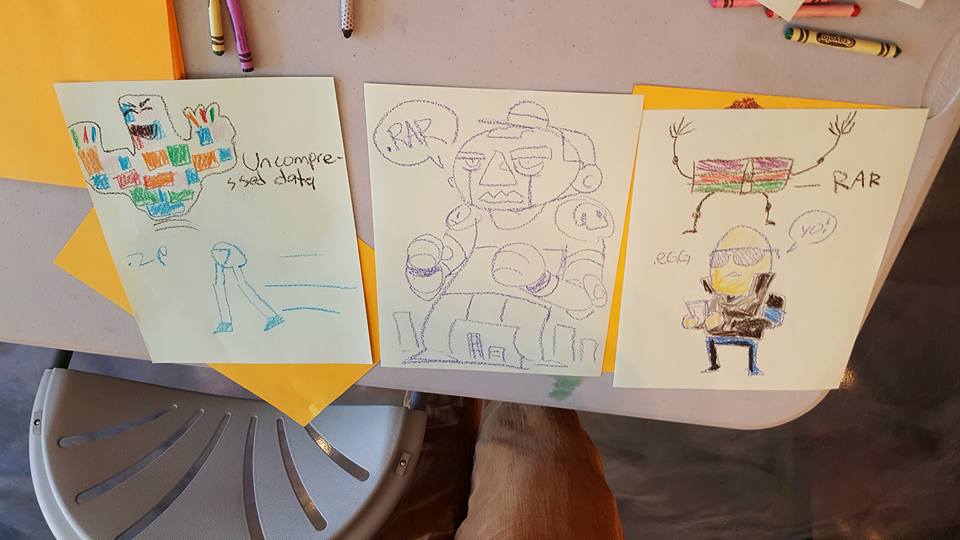 Gabe's art jam with some kids produced some very creative creatures, like .EGG, .ZIP, .RAR – and their enemy, Uncompressed Data! The kids immediately started coming up with stories and adventures for this new group of heroes!

After hours in the store, we finished signing all the books for the Kickstarter orders. Boxing them back up, it felt like we had accomplished so much (and yet, we still need to do the most timely portion: order fulfillment!)

Thank you so much to Aw Yeah Comics for hosting this incredible event, to Art and Mike for being gracious hosts, to the amazing and incredible fans that came and participated in our workshop and checked out the book – some for the very first time – and to you, our Kickstarter backers, for your support on this project.
We'll be making announcements about order fulfillment soon. Books coming at your in October (after NYCC, and my work trip to Singapore)!